This year I've started advertising my Personal Branding session. It's the only session where I combine the photo shoot and 2 digital images for a  flat rate fee. It's designed for people who are looking for just a couple of images for their website, social media platforms, or even online dating profiles. Personal branding involves reframing your public image to reflect the best version of you. This session takes you a step beyond the basic head shot. There is more imagination and planning around how you want to be perceived and where you will use your new images.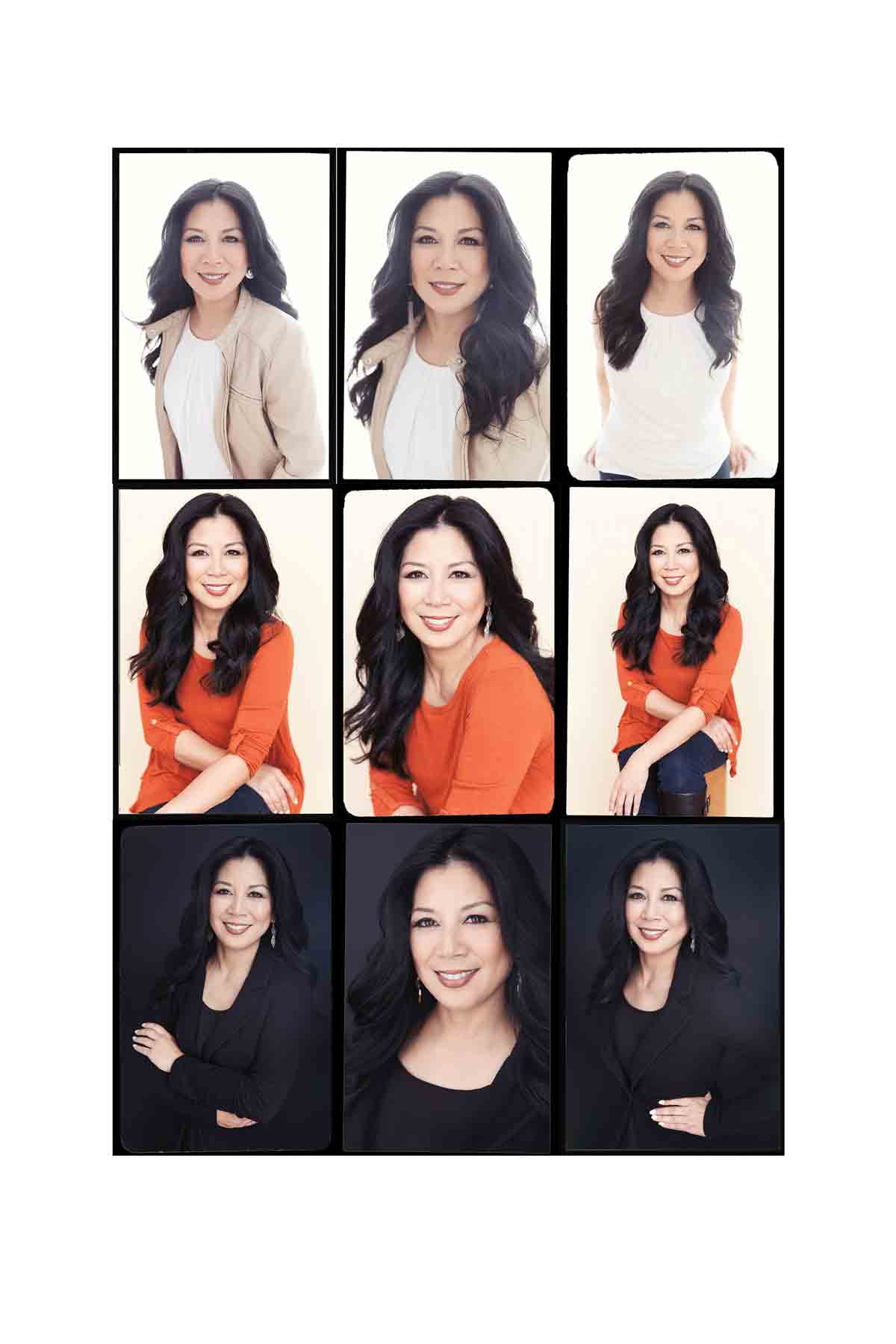 I create contemporary portraits that are high-end, but approachable. It's important your images resonate with your audience. If you are in business, you're in the business of creating connections. They are mutually successful and your first impression begins with a powerful portrait.
The process of transforming your personal brand begins with a complimentary consultation. We discuss what you do and who you want to reach. We will brainstorm all the ways you can use new images and how to style them. I consider your personality, and the tone of our conversation, so I can design a photo shoot to exceed your expectations.
When you come into the studio for your portrait session, my talented hair and makeup artist gives you a makeover. Your look can be very natural, full glamour or somewhere in-between, that's completely up to you! When it's time to style your wardrobe, I give you recommendations on what to wear so we can pair it with the right lighting setup/backdrop. During the photo shoot, I give you direction on posing and expression. Small changes in body language drive non-verbal communication so we focus on micro-expressions.
Within a week of your photo shoot, we schedule an in-person digital reveal and I show your finished portraits. They are beautifully retouched. At this time, you select your two images and they are loaded onto a USB drive for delivery.
Personal branding is a growing trend and you can shape how people see you. I would love to influence your success story with new portraits this year. Please contact me to schedule your custom session today!